Il faut savoir qu'une installation propre et structurée de Cpanel ne se fait pas en une seule ligne de commande,
Il faut d'abord configurer un minimum le serveur afin que celui-ci ne s'arrête pas en pleine installation et ne vous affiche :
cPanel requires a fresh/clean server!
Tout d'abord il faut nommer le serveur par le nom de domaine que vous voulez utiliser pour votre vps:
hostname icommunaute.net
Installons nano l'editeur de texte
yum install nano
Ou utiliser vi (pour éditer un fichier j'appuie sur "a" et pour enregistrer et quitter il faut d'abord appuyer sur "esc" puis ":wq")
Ensuite, désactiver le SELINUX pour que le Cpanel s'installe correctement.
nano /etc/selinux/config
Et copier/coller ceci :
# This file controls the state of SELinux on the system.
# SELINUX= can take one of these three values:
# enforcing - SELinux security policy is enforced.
# permissive - SELinux prints warnings instead of enforcing.
# disabled - No SELinux policy is loaded.
SELINUX=disabled
# SELINUXTYPE= can take one of these two values:
# targeted - Only targeted network daemons are protected.
# strict - Full SELinux protection.
SELINUXTYPE=targeted
CTRL+X -> Y -> ENTER pour quitter et sauvegarder.
Lancer ensuite la commande :
setenforce 0
Nous allons aussi prendre la précaution de désactiver le firewall si celui-ci est activé.
service iptables stop
Cpanel demande à ce que les groupes suivants soient vides, donc nous allons tous les supprimer :
yum groupremove "Mono" "Mail Server" "FTP Server" "GNOME Desktop Environment" "KDE (K Desktop Environment)" "Web Server" "X Window System"
La dernière étape de préparation du serveur est le renommage du nameserverips:
nano /etc/nameserverips
Et inscrivez ceci par exemple :
82.165.150.192=ns1.icommunaute.com
Puis nous passons à l'installation pure et dure du Cpanel:
cd /home
wget -N http://httpupdate.cpanel.net/latest
sh latest
Voila, il vous faudra entre 30 à 90 minutes d'installation (cela dépend de votre matériel)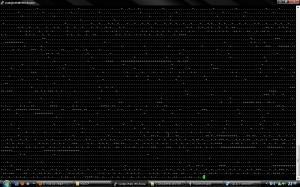 Puis rendez-vous sur l'URL suivant pour aller sur le WHM
https://IP-DU-SERVEUR:2087/
Et voila !